As a department we aspire to make Art and Design enjoyable, interesting and challenging for
every pupil regardless of their ability.
In the Art department we will develop pupils' creativity and ideas, and increase proficiency in their application of techniques and processes. As pupils progress through years 8, 9 and 10, they should be able to develop their thinking skills and personal capabilities and grow a more rigorous understanding of art and design and how it helps shape our history, culture and the outside world.
At the end of year 10 pupils are given the opportunity to continue their studies in Art and Design by choosing 2 pathways; GCSE Art and Design or OCN Art and Design.
Key stage 3 Aims:
To explore the formal visual elements of art; line, texture, tone, pattern, shape and form through termly set themes
To use a range of techniques to record their observations in their personal sketchbooks as a basis for exploring their ideas
To use a range of techniques and media, including painting and ceramics
To increase their proficiency in the handling of different materials and information
To analyse and evaluate their own work, and that of others past and present
To prepare all pupils for the next stage in their artistic pathway
This is a 2 year course. Within the two-year course pupils are required to complete an Exploratory Portfolio of coursework, a body of work Investigating the Creative and Cultural Industries and a final examination unit. Pupils have the opportunity to work in both 2D and 3D Fine Art and Design.


During each project pupils will explore a theme, develop ideas and plan and produce a final outcome.
Research, investigation and experimentation are an integral part of each body of work. Pupils often visit local galleries for inspiration and undertake workshops by visiting artists.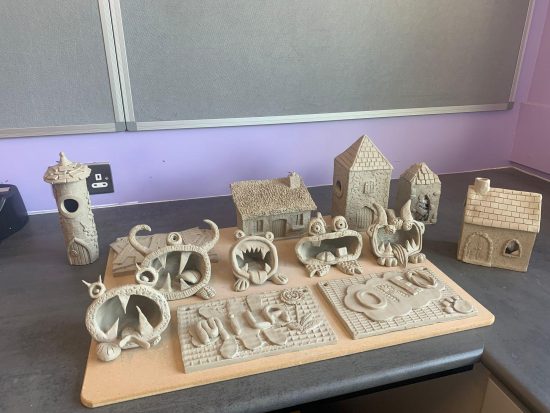 This is a 2 year course. GCSE Moving Image Arts (MIA) offers students a unique opportunity to develop and nurture their budding skills as film-makers.
MIA is an ideal choice for students wishing to pursue a career in the creative industries, which value and promote independence, originality, creative enterprise and technical skill. The course develops creative and critical abilities in writing, directing, editing, producing and analysing films from a range of contexts and disciplines.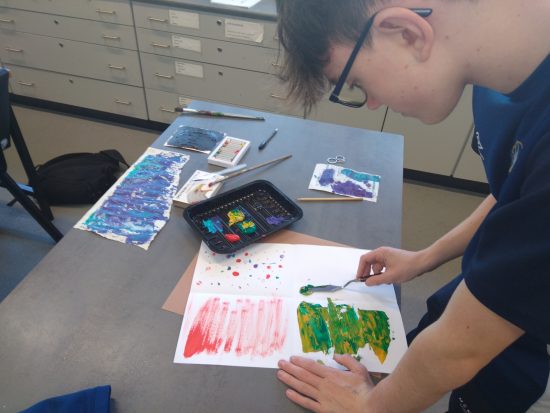 This is a 2 year course. Over a two year course pupils will work towards completing a Certificate (Year 13) and a full Diploma (Year 14) in Art and Design.
This qualification provides an understanding of art, design and craft through engagement with the work of artists and designers. Students have the opportunity to gain practical and creative skills by working with the 2D and 3D materials, processes and techniques of their choice. Available options include photography, graphic design, 3D, fine art and fashion.
This course will prepare students for the next stage in their creative pathway, to study at University.